So I went in to the Tattoo shop that did Baby Chickens tattoo, and gave him this: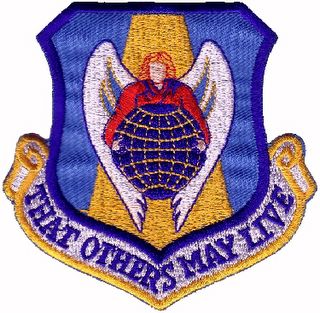 This patch is the International Rescue Emblem. It is used by SAR teams and Military alike. I told him he had quite a bit of latitude - ARTISTICALLY. However, the shape had to remain the same and the colors had to remain unchanged. The colors are important.
This is what ended up on my body, (my left arm, right on the shoulder,) for life.. It came out better than I could have hoped for.
He asked me if he should make her a blonde. I told him to keep her a carrot-top. I got a thing for red heads anyway.. And I was worried that the hair would blend in with the light shining down on her.
So, that's it! It went on on Wednesday, and it's almost completely healed. It took him 2 hours for the art work, and another half hour of prep. We moved it around a bit before he started. That is the mark of a good artist...PATIENCE! Have I mentioned how happy I am with the work he did?
Well, I am off to bed. As I said once before, they hosed my schedule, so I am working tomorrow, rather than Monday, so I should be able to get caught up on posts this week! G' Night!